Configuration of uWebChat
Before being able to chat with your website visitors, you must setup uWebChat in your Teams client. Once you added uWebChat from Microsoft AppSource or through the Teams store, you can initiate a conversation with the bot to start the initial configuration.
The first time when someone in your tenant starts a conversation with uWebChat, a configuration dialog will appear. Enter your company name in the field as shown below.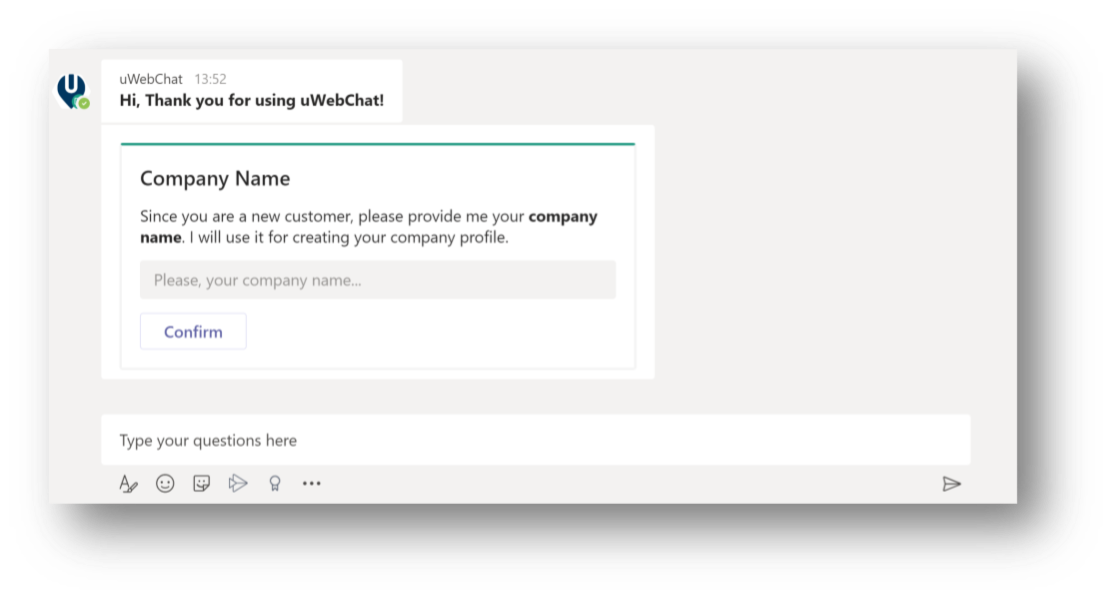 It is not required to activate a paid version of uWebChat during the initial setup. You can start using uWebChat without entering a licence key, this will give you access to the features of the Free edition. You can choose to enter the license key later by using the Upgrade command.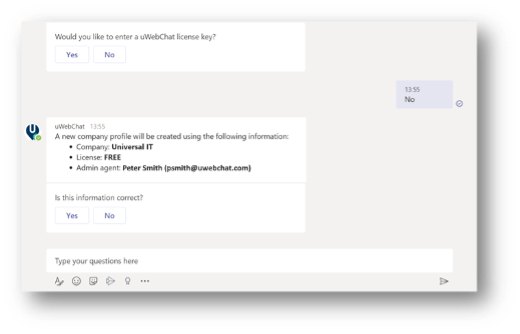 If you select Yes, you can enter the licence key as shown below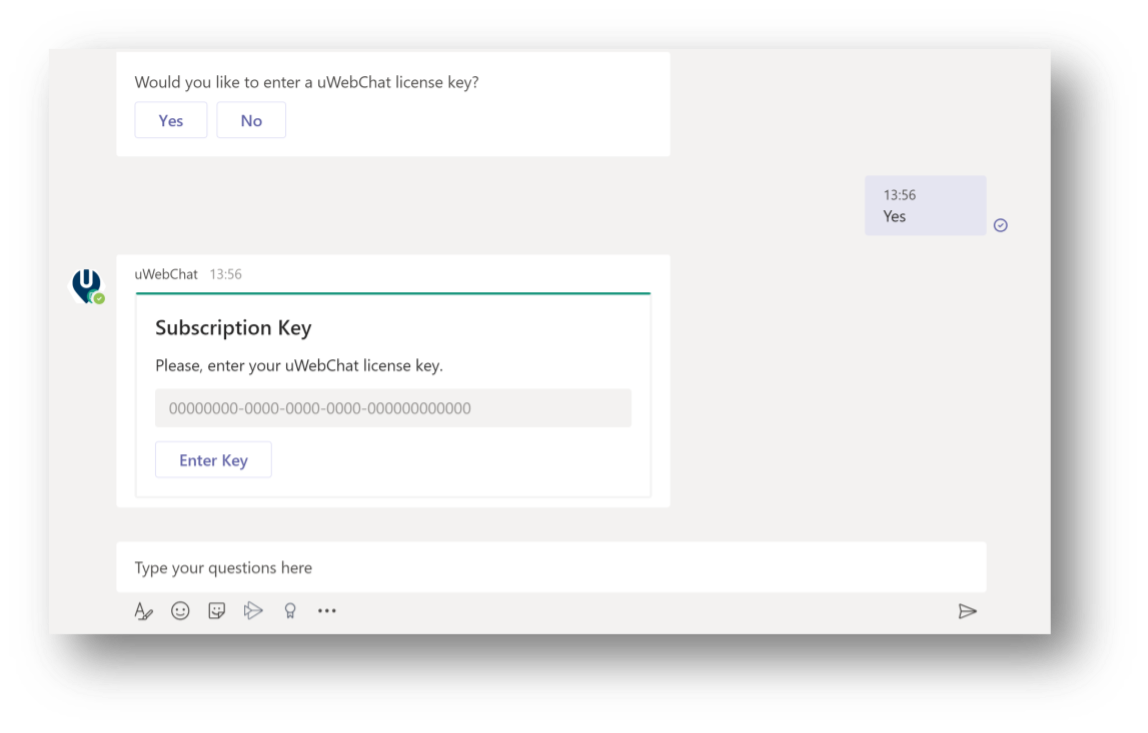 After confirming the entered information, a new company profile will be created. uWebChat has now been configured in your tenant!