When a website visitor wants to contact you, but there are no agents available or you are outside of business hours, visitors can leave a message.
When your company is closed or no agents are available you can use the Leave a Message feature in uWebChat. This offers your visitors the option to leave a message for your team. 


A Teams message will be broadcasted to the group of agents (as specified in the uWebChat group). Whenever an agent becomes available he/she can acknowledge the message. Other agents can see that the message was acknowledged and by whom. 


Leave a message matches your company branding, style items (colors/fonts) used in the uWebChat client will also apply for the Leave a Message rich card. 
Leave a message option for your visitors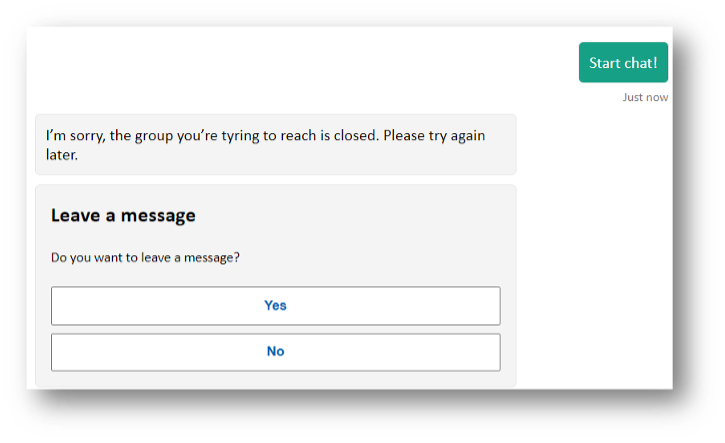 Outside opening hours of your live chat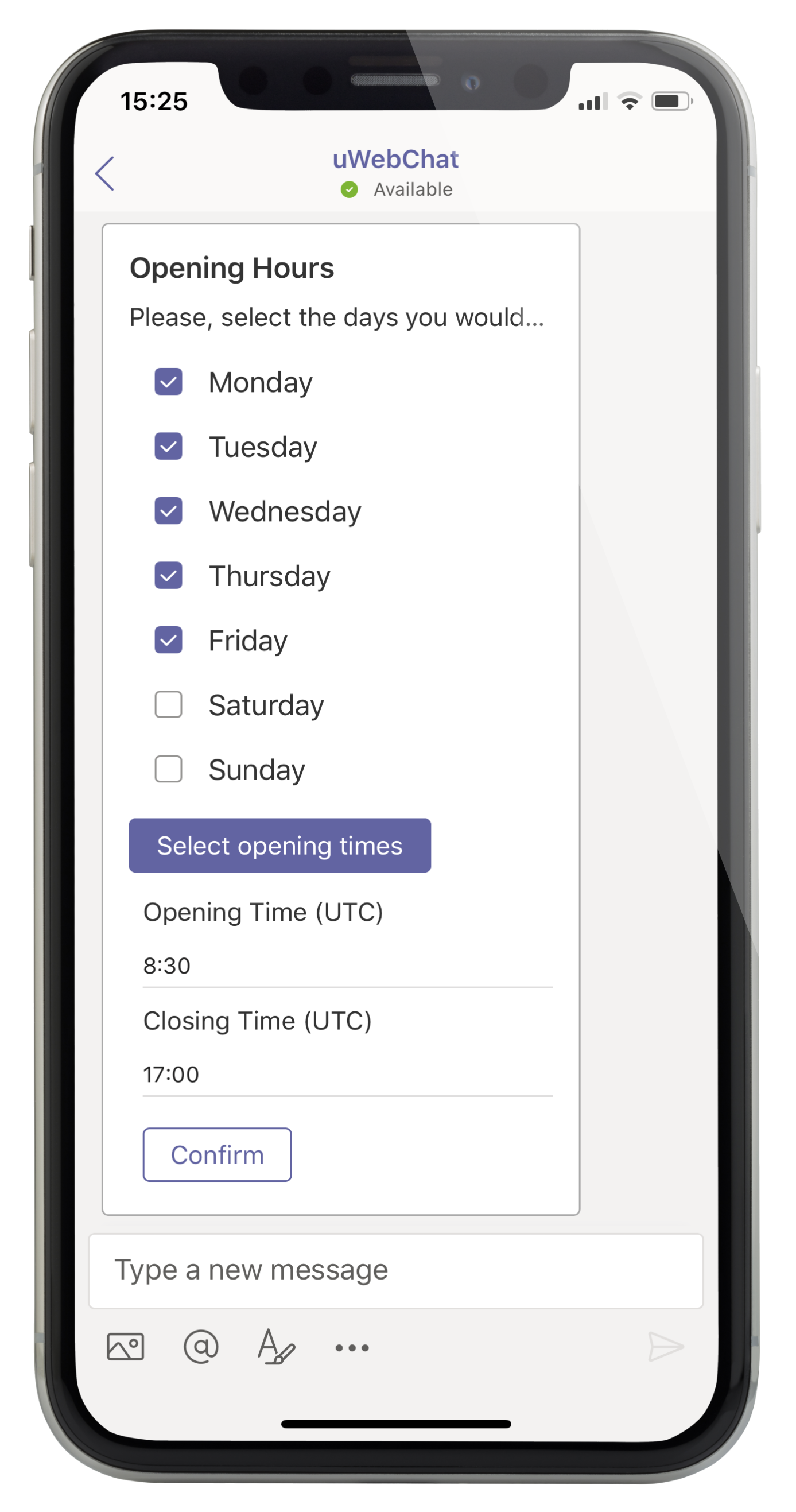 Custom fields and styling to match your brand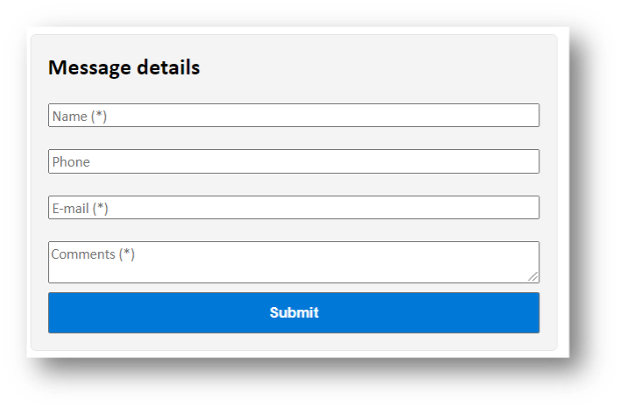 Always available chatbot and information immediately in Microsoft Teams