When creating or editing a group, you have the choice to select either Yes or No to the Visitor Language Prompt feature.
This feature lets website users decide whether they can contact the group in their browser language or use the group language that has been set.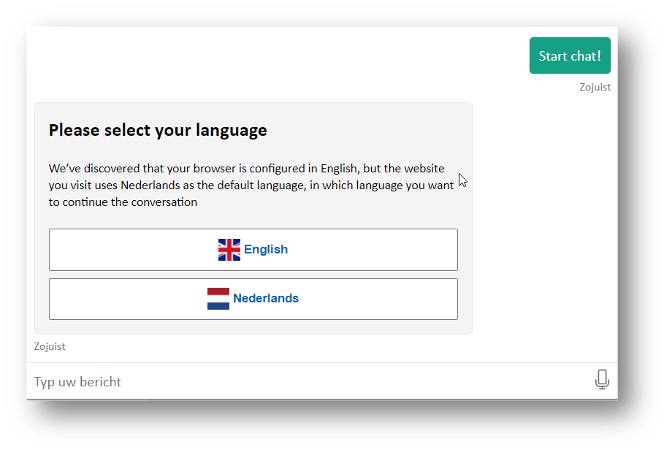 Messages will be translated to the website user's preferred language.