BOOST EFFICIENCY AND IMPROVE CUSTOMER SERVICE LEVELS
uWebChat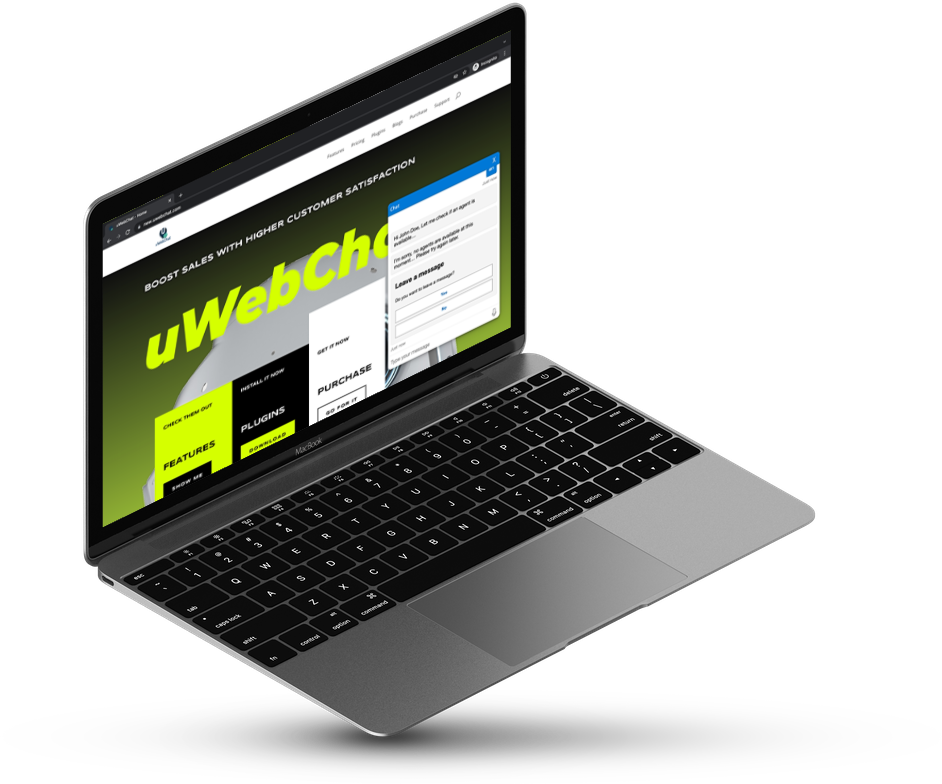 INTENSIFY THE RELATIONSHIP
Research shows that website visitors are more likely to make a transaction when there is
interaction with you as a provider of a product or service. But how can you handle this efficiently,
and how to get your agents skilled for the chat era?
uWebChat is the intelligent chat bot that brings all the answers. It helps your customer service or sales
team to interact with your customers and prospects, in an efficient and effective way.
The conversational communication skills of uWebChat make it easy for your team to interact with visitors.
uWebChat provides automatic answers and your live agent can jump in when necessary; enabling them to
communicate in any world language because of the rich conversational AI technology that uWebChat
brings. uWebChat can help you achieve more customer satisfaction and attributes to a higher sales
uWebChat is 100% Microsoft Azure technology and uWebChat does not store any chat data. Your chat conversations are stored in your MS365 tenant only, thus subject to your company security policies. uWebChat is optionally available in your private Azure tenant.
INTELLIGENT COMMUNICATIONS
uWebChat is your omnichannel chat bot, enabling your agents to chat, call and start a videocall, or have uWebChat generate automatic responses. No more waiting for agents, uWebChat uses contactcenter hunting methods, based on Teams availability.
uWebChat integrates with your Microsoft 365 services, use MS Teams to handle uWebChat conversations, activate your Teams agents for uWebChat and store your conversations in your MS 365 OneDrive.

Indispensable for every customer-oriented organization, multi channel, multi language chat bots can boost your sales en improve customer satisfaction.
SMART AND INTELLIGENT CHAT BOT
Microsoft Azure & Teams chat bot
uWebChat is based on 100% Microsoft Azure technology en uses Microsoft Teams as your agent client.
Your team members get notified on their Microsoft Teams client when a visitor on your website or web
shop starts a chat. This can either be a request for a personal chat with a specific team member, or a chat
with a specific group or department.
uWebChat is available for any budget, starting with a free edition and ending with the Enterprise editions that provides all the Intelligent chat bot features. Educational & non-profit organizations receive discounts, reach out to our team for more information.
Support for 1 group
Limited to 1 domain
Displays Powered by uWebChat logo
All of the free features
&
Presence based hunting
Hunt time out settings
Archive to OneDrive
Leave Message when no agents are available
MeetNow – convert chat to voice or video
2 domains supported
Ban visitor (abuse protection)
All of the Basic features
&
Set servicetimes
Language settings per group
Speech to text
Transfer
WhatsApp integration
Customize uWebChat button
5 domains supported
All of the Pro features
&
Realtime translation in 68 languages
Enable/disable translation in chat
10 domains supported
Advanced customization